Dear Arizona artists,
We invite you to review the following call for artists to see what opportunities speak to your talents.
Thank you for your continued engagement and contributions to growing the arts and culture community in Arizona.
- Artlink
About us:
Artlink Inc. was founded by artists in 1989 as a 501(c)3 nonprofit organization and keeps the arts integral to the development of our city. Artlink works to connect artists of all disciplines, arts venues, arts supporting businesses and advocates in an effort to strengthen and promote the community's unique culture. Your voice as an artist is the most important part of this process and you help to keep our arts and culture initiatives growing and vibrant throughout the state of Arizona.
By applying to open calls your talents also encourage our partners, city developers and the greater community of businesses that support the arts to continue to contribute significant financial support to the kinds of projects that make a real difference in the lives of working artists in our state. We appreciate each and every submission as well as the many past winners that have already transformed the image of Arizona through creative projects that inspire, uplift and promote positive messages through art. Every time you participate in an open call your voice is assured equal consideration alongside other talented individuals who have also submitted for the opportunity to display their work on unique platforms and/or a wide variety of commission projects that aim to enrich the dynamic role that culture plays throughout the greater metro Phoenix area and beyond.
By becoming an Articipant with Artlink you will be notified about new opportunities through our newsletter every month in additional to receiving many other services that support the growth of your career as an artist. Artlink also supports a variety of community-based art events and initiatives, including the First Friday and Third Friday Art Walks, The Artist Forward Fund, the annual Juried Exhibition, Phoenix Urban Guide, IN FLUX, and the annual Art Detour and Art d'Core Gala. Most recently, Artlink has moved to a new location at Park Central in midtown Phoenix to support inclusive projects that encourage collaboration and community building. This ART+FORM project is dedicated to developing new spaces for artists to exhibit, affordable studio spaces for artists to work in and the renewal of arts and culture initiatives at the city center.
Artlink is supported by City of Phoenix Office of Arts and Culture, Downtown Phoenix Inc., Arizona Commission on the Arts, and several corporate and community partners. Visit artlinkphx.org to sign up for the Artlink newsletter or connect socially on Facebook, Twitter and Instagram.
The following call for artists of all practices is presented by Portland on the Park Condominiums in partnership with Artlink Inc. The deadline to submit is Thursday, October 29, 2020 by 5:00 p.m. (local Arizona time).
Project: Portland on the Park Collection Exhibition
Address: 200 W. Portland St., Phoenix, AZ, 85003
BACKGROUND AND OVERVIEW
Portland on the Park (PotP) is located in the Historic Roosevelt Neighborhood just a few steps away from Roosevelt Row and the beautiful Margaret T. Hance Park. PotP is home to 149 residences and three commercial tenants.
In 2018, the Portland on the Park Arts Program was created to connect the residents to the arts and culture community. An Arts Committee comprised of PotP residents was created to manage the program, and an Art Fund was established in partnership with Artlink Inc. for the purposes of developing a Portland on the Park art collection.
Through a series of exhibitions, art is displayed in the newly established first floor gallery space and in common areas throughout the building. The art selected for exhibition is available for purchase for the Portland on the Park Collection as well as by the residents and their guests. A total of 12 artworks have been purchased for the collection to date, and 21 additional works have been purchased by residents.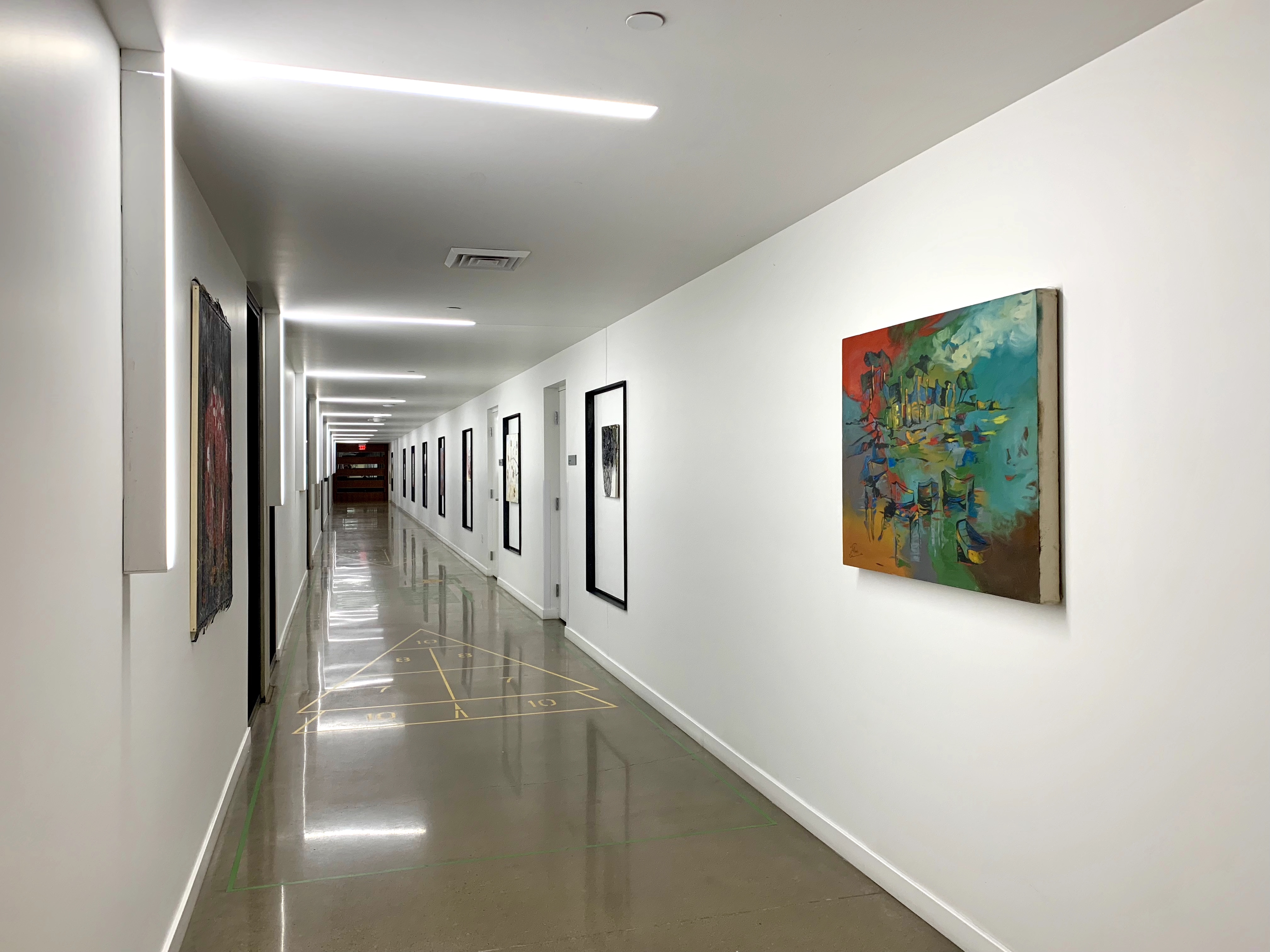 View larger image here.

This call is for the next opening and artist reception. The selected artists will be invited to participate in a virtual opening reception on November 19, from 7 to 8 p.m.
A variety of artworks are welcome for submission, including: oil, watercolor, acrylic, graphite, charcoal, pastels, photography, ceramics (wall-hanging ceramics only), printmaking, textile, and mixed media.

SUBMISSION DETAILS

Criteria:
This is a call for existing work. More than one artwork from a submitting artist may be selected. PotP residents have been surveyed and their preferences range from the humorous to the thought-provoking, from the endearing to edgy, and from representational pieces to wholly abstract works. The goal of the selection committee is to curate an exhibition that will strike a dynamic balance between these interests.
Artworks will primarily be chosen to fit architectural niches, each with an inset measuring 40"w x 57 3/4"h. Artwork must be sized appropriately for the space and be delivered framed or properly finished, ready to hang. Works of other sizes will also be considered.
Artworks without glass frames are preferred.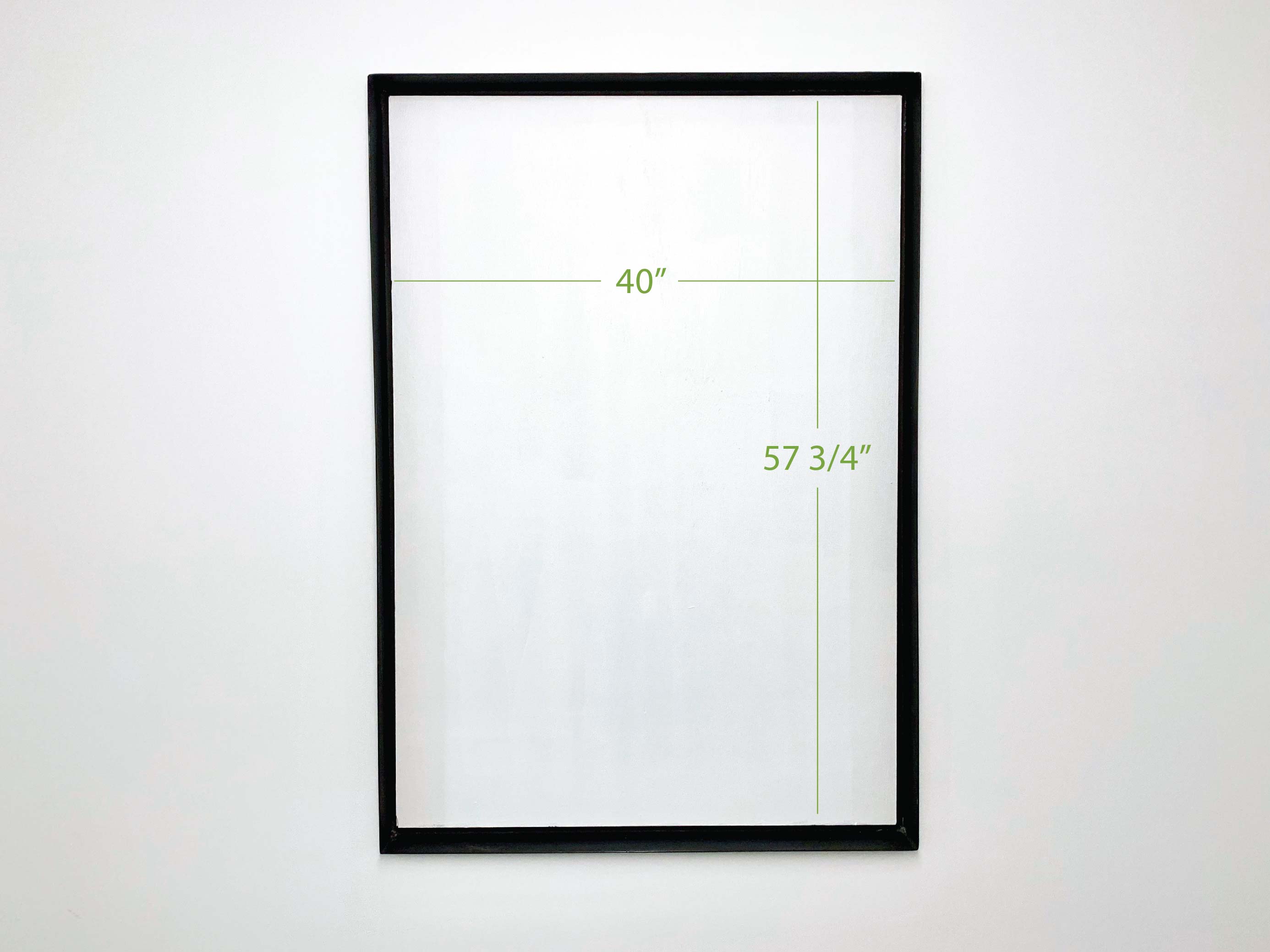 View larger image of the architectural niche here.

Eligibility:
This opportunity is open to artists living and working in the metro Phoenix area with the ability to produce exemplary art.
Artists must be pre-registered as an Artlink Articipant. Find the registration form on artlinkphx.org (Articipant fees are optional).
By submitting artwork for consideration, the artist agrees to the following:
Each artist can submit up to three (3) works for consideration.
All submitted artworks are available for purchase (include sale price in submission details).
All submitted artworks will be delivered by artist in excellent condition. The artist agrees that they will deliver their selected artwork to Artlink/PotP representatives.
All selected art must be ready to hang. Works outside of glass frames are preferred.
Artwork should have been created since 2010.
Artwork will be installed in a public areas. Only artwork appropriate for all ages will be considered for purchase.
Artwork will be on exhibition for approximately five months.
Twenty percent of sales will be retained by the Portland on the Park Art Fund in support of future art purchases and programming.
Submission Timeline:*
Submission deadline: Thursday, October 29, 2020, 5:00 p.m. (local Arizona time)
Artists notified: Friday, November 6
Delivery of artwork: November 14-15, 2020; Specific Time TBD based on all parties' availability
Virtual Opening reception: November 19, 7 to 8 p.m.
*Timeline subject to change

Every submission is appreciated and will be seriously considered.
Artists will be notified by email.
NOTE: Submissions are received through this Submittable platform. Please create an account or sign in below.